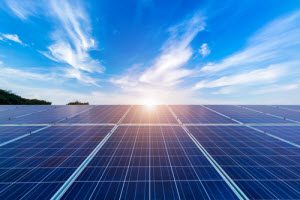 Climate change may have an impact on the state's solar and wind energy potential. While solar radiation is anticipated to decline by 10-15% over the next five decades, wind energy potential is expected to expand significantly across states during the same time period, according to a study conducted by experts at the Indian Institute of Tropical Meteorology (IITM), Pune.
Parthasarathi Mukhopadhyay, an IITM scientist, stated, "Solar energy potential projections for the western Indian area, encompassing states such as Maharashtra and Gujarat, suggest a negative trend in the near future. This anticipated loss in potential is expected to continue throughout the year, regardless of the season."
He stated, "Based on our climate models and future simulations, the explanation for this is that solar radiation over western India may decline during all seasons, thereby affecting solar energy output. The decrease…is due to an increase in overall cloud cover, even during the pre- and post-monsoon months."
The report highlighted wind energy "In terms of wind potential, most climate models suggest a favourable trend in central India, primarily throughout Maharashtra, Madhya Pradesh, and Chhattisgarh. The monsoon season is expected to be windier. The seasonal research suggests that larger wind speeds occur during the winter and monsoon months, when wind potential is greatest."
According to the study, "seasonal and annual wind speed is anticipated to drop over north India while increasing over south India, thereby increasing the wind energy potential in (Maharashtra) in the future." The monsoon months are expected to be windier and cloudier in the coming years, reducing solar energy potential while increasing wind energy generation.
Maharashtra now placed among the best states in terms of installed renewable energy capacity (10.78 GW), with 5.01 GW of wind power capacity and 275 GW of solar power capacity from all sources/power utilities/sectors contributing the most.