Solar power plants which float on top of water reservoirs, lakes, water channels, and even water ponds are the new emerging solar PV systems which are known as Floating solar power plants or sometimes it as also called solar floatovoltaics.
They are composed of the following systems:
System which floats. The solar panel is held in place by a robust framework known as a pontoon. It consists of a framework and a floater that allows the PV module to be installed.
A mooring system is a device that holds structure in place. It is a permanent construction that is used to prevent the floating structure from moving freely in the water. This allows water level fluctuations to be adjusted while protecting the structure location.
Photovoltaic power equipment is referred to as a PV system. The floating solar systems have mostly adopted crystalline solar PV modules.
Cable that is submerged inside water bodies. It transports electricity generated from water bodies to the powerhouse.
Advantages of Using Floating Solar Power
There will be no loss of expensive land space.
One of the main benefits of floating solar power plants are that they don't take up valuable land area, which can be used for other things like farming or construction. Many of these projects, are installed in useless spaces on water bodies such as sewage treatment ponds, hydropower dams' reservoirs, and waste water reservoirs.
Floating solar panels have the potential to make a significant contribution to healthier environments. The lakes, dams, and other water reservoirs are shaded by the floating solar photovoltaics panel's structure, which lowers evaporation.
Solar on the water is a source of clean, renewable energy. The usage of floating solar systems helps to reduce greenhouse gas and other pollution emissions into the atmosphere, which has a favourable impact on both the natural environment and human health.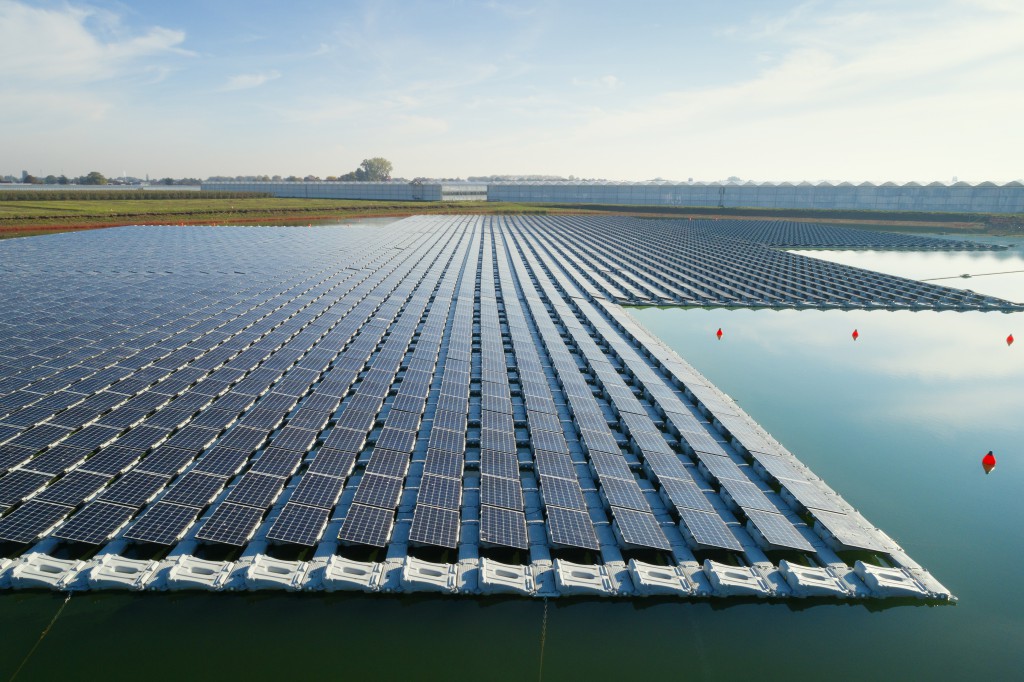 Here are the list of India's top 3 Biggest Floating Solar Power Plants
#1. Bokaro Steel
Bokaro Steel is planning to build floating solar power plants on two bodies of water to fulfil the steel plant and township's energy needs.
According to BSL authorities, the project is being developed in collaboration with the Jharkhand renewable energy and development authority, is expected to bring in nearly Rs.25,000 crores of investment to the state and generating nearly 10,000 jobs by 2030, making it one of India's largest upcoming floating solar power plants
#2. Omkareshwar Reservoir
The Omkareshwar reservoir floating solar project, with a capacity of 600 MW, is not only nation's but also the world's biggest floating solar project till date. It will have a total capacity of 600 MW, with six units of 100 MW grid-connected floating solar pv installations. Furthermore, it will be a multifunctional project that will be operational on land and water conservation goals while also being beneficial to tourists, agriculture, and many small and large scale industries. The results of RUMSL's tender should be available soon, and depending on the conclusion, the construction could be operative as early as 2025.
#3. The Kayamkulam floating solar power project
The state-owned NTPC has announced that another 35 MW of its 92 MW Kayamkulam floating solar power project in Kerala has been completed.
The Kayamkulam floating solar power project is being built on a number of NTPC's Rajiv Gandhi Gas-based Power Station water bodies. On March 31, NTPC turned on the first 22 MW phase of the project. The second phase of the project has now been commissioned, bringing the total capacity of the facility to 57 MW.
The power generated by the floating solar power project would be delivered to the Kerala State Electricity Board via the NTPC Rajiv Gandhi Gas-based power plant's substation