The nation's largest floating solar power plant is now complete and operational; however, NTPC has declared commercial operation of the final part capacity of 20 MW out of a total capacity of 100 MW.
The overall cost of the project for completion was Rs. 423 crores through BHEL as an EPC (Engineering, Procurement, and Construction) contract. The project covers a total of 500 acres at the Ramagundam water reservoir in Telangana.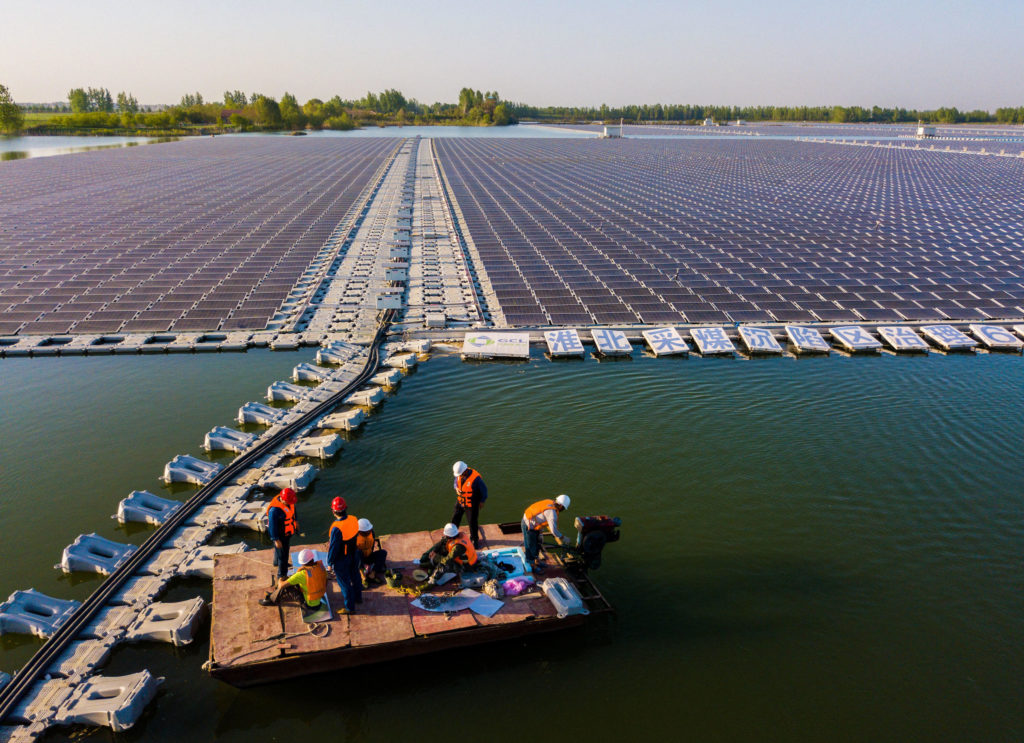 The overall commercial operation of floating solar power in the Southern Region climbed to 217 MW with the installation of the Ramagundam 100-MW Solar PV Project. According to Shri Anand, NTPC already proclaimed the commercial operation of two floating solar projects: 92 MW at Kayamkulam (Kerala) and 25 MW at Simhadri (Andhra Pradesh).
In the meantime, Tata Power  recently announced that its 101.6 Megawatt Peak (MWp) floating solar power facility in Kerala's backwaters was now operational. According to a corporate release, the project is situated on a 350-acre water body in Kayamkulam, Kerala. Despite the difficult problems of varying water levels, high sea waves, and severe water salinity issues, it was reported that the installation was finished within the allotted time.
Configuration of the project:
The project is divided into 40 blocks, each having a capacity of 2.5 MW.
One floating platform and an array of 11,200 solar panels comprise the blocks.
The floating platform is made up of inverters, a transformer, and a high-temperature breaker.
This entire system is connected to the dead weights in the balancing reservoir bed by a special HMPE (High Modulus Polyethylene) rope.
The notable benefits of the project
1)Valuable land is not utilised.
The installation of floating solar panels doesn't require valuable lands, as it is installed in water reservoir .reduces the evaporation of water.
2)It will reduce the evaporation of water.
Water evaporation of roughly 33 lakh cu.m per year can be saved. The water body beneath the solar panels serves to maintain their ambient temperature consistent, enhancing efficiency and generation. Similarly, while 1,65,000 tonnes of coal usage per year can be saved, 2,10,000 tonnes of CO2 emissions per year can be prevented. Because the floating solar panels are installed above the water surface, that also shelters the water, very little evaporation occurs.clean and environment-friendly.
3) Clean and environment-friendly
Since no fossil fuels are burned in the production of the electricity, it is clean, safe, and ecologically friendly.