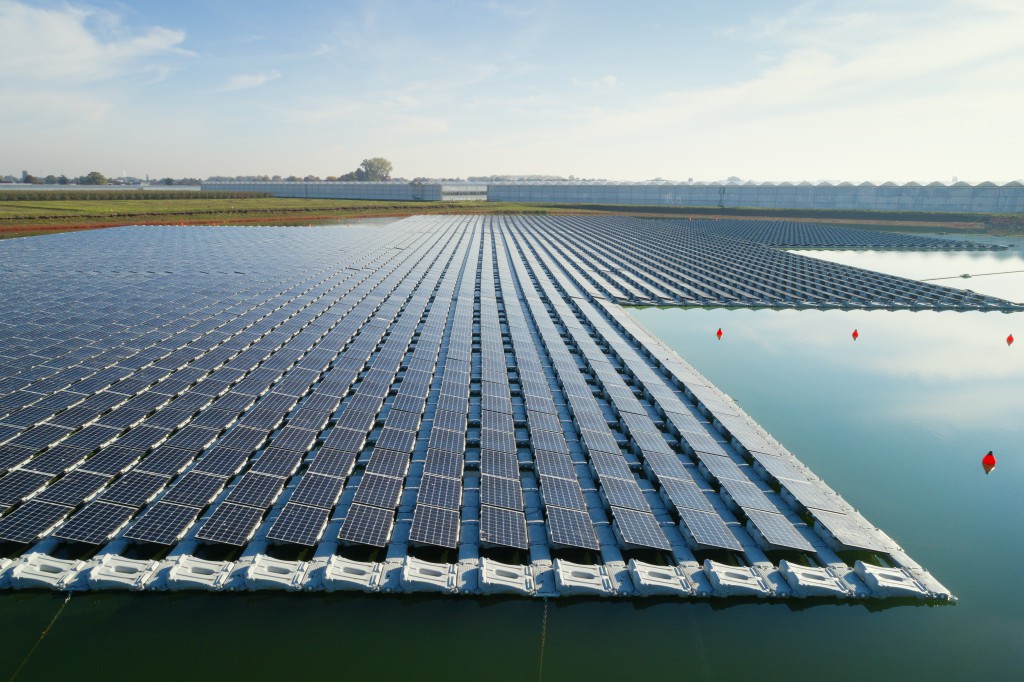 #1.Omkarehwar Dam, Narmada river, INDIA – 600 MV
The biggest floating solar power plant is to be built on the Narmada river with a 600MW capacity was announced by the Madhya Pradesh government. The Omkareshwar Dam's backwaters will get the installation of the floating panels, which will cover about 2000 square feet of water in the Khandwa district.
When the dam's water level drops, these panels will be able to automatically alter their position.
Hardeep Singh Dang, the state's minister of renewable energy, estimated that the project would cost $410 million to complete (INR 30 billion). According to the minister, survey work for the transmission line to Khandwa sub-station has already started, and it is expected to be fully operational by year 2023.

#2.Dezhou, Shandong, CHINA – 320 MV
The 320 MW project is currently the largest floating solar power plant to go operational.
A 100 MW wind power and 8 MWh of battery storage are linked to the Dezhou Dingzhuang floating solar power plant, which is situated in a reservoir next to a 2.65 GW HPI coal-fired power station. The Huaneng Dezhou Dingzhuang Integrated Wind and Solar Energy Storage project is made up of all three. They all utilise the same electrical infrastructure to supply electricity to the grid.
The world's largest floating solar project was constructed in Dezhou, an eastern Chinese province on the Yellow Sea, by the electric power firm Huaneng Power International (HPI), which has its headquarters in Beijing. As of now, the 320 MW project is the largest floating solar power plant
#3. Three Gorges New Energy Floating Solar Farm, CHINA – 150 MV
Located in Huainan City, in the eastern province of Anhui, this 150 MW floating solar project by Three Gorges New Energy started supplying power to the grid in December 2017. The project is located on a lake that was created as a result of an old coal mine collapsing, serving as an appropriate symbol of the transition from fossil fuels to renewable energy sources. The plant, which was built with LONGi Solar solar modules, produces enough electricity to run 94,000 homes.
#4.Ramagundam, Telangana, INDIA – 100 MV
The nation's largest floating solar power plant is now complete and operational; however, NTPC has declared commercial operation of the final part capacity of 20 MW out of a total capacity of 100 MW.
The overall cost of the project for completion was Rs. 423 crores through BHEL as an EPC (Engineering, Procurement, and Construction) contract. The project covers a total of 500 acres at the Ramagundam water reservoir in Telangana.
The overall commercial operation of floating solar power in the Southern Region climbed to 217 MW with the installation of the Ramagundam 100-MW Solar PV Project. According to Shri Anand, NTPC already proclaimed the commercial operation of two floating solar projects: 92 MW at Kayamkulam (Kerala) and 25 MW at Simhadri (Andhra Pradesh).